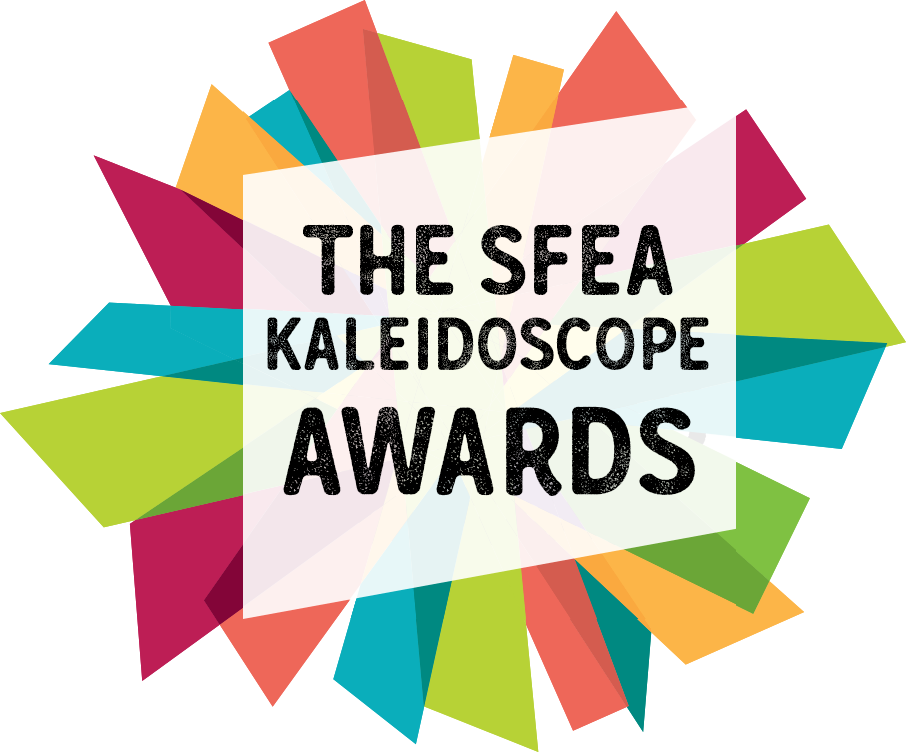 Check back soon for revamped categories and processes for the 2024 SFEA Kaleidoscope Awards!
In the meantime, here are a few ground rules to keep in mind:
You don't have to be an SFEA member to apply, but for some categories, you do have to be present at the annual conference to win.
You can submit as many applications in the same category as you would like.
Vendors may submit themselves for an award – you do not need a planner to submit you.
********************************************************************
If you've ever thought about applying for a Kaleidoscope Award, but haven't, here are some testimonials from past winners about why awards matter and what a difference they can make for the future of your festival, event, or company:
"Winning the new event award last year was a great reward for all those that worked hard on the event and the publicity we got for receiving the award helped us to boost our event this year and we actually were able to double the event size!" – Kristie L., The City of Kingsport (TN)
"[Our Kaleidoscope Award] has allowed us to pursue larger acts and has helped us generate more sponsorships as a now award-winning event! We've added it to our credenza in the office and it makes me smile every time I walk by it. :)"– Haley T., Downtown Vision Jacksonville (FL)
"It was a dream come true to receive a call from Frito-Lay after they simply Googled 'Award-winning festivals of the south' and at the top of that list was the SFEA Kaleidoscope Best Festival over 75K – Jekyll Island Shrimp & Grits Festival." – Nancy K. R., Jekyll Island Authority
Best Merchandise:  Visit Hopkinsville, KY Best Event Program or Brochure:  Suwanee Fest, The City of Suwanee, GA Best Promotional Poster:  The Farmer's Market, The City of Duluth, GA Best Festival or Event T-Shirt:  The 40th Annual Conyers (GA) Cherry Blossom Festival...