42nd Annual Conyers Cherry Blossom Festival
Date
February 16, 2023
Time
12:00 am
42nd Annual Conyers Cherry Blossom Festival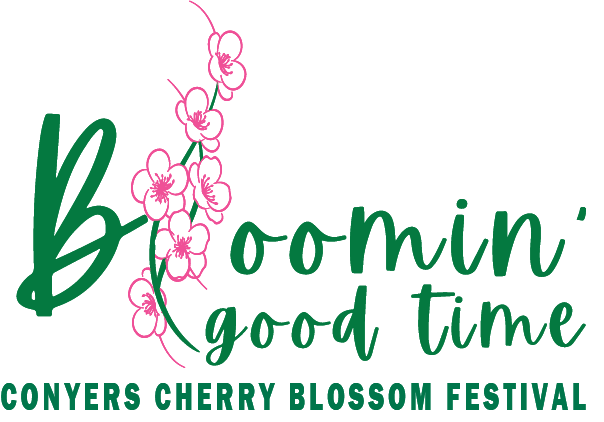 In 1982, Maxell (a previous local Japanese manufacturing company) along with the Conyers-Rockdale Chamber of Commerce, held the first Conyers Cherry Blossom Festival to further nurture the friendship and exchange of Japanese Culture. In 1997, the festival moved to the Georgia International Horse Park in order to accommodate the growth in size and attendance. From that simple beginning, the two-day contemporary art festival has grown to include hundreds of artist and crafter booths, a variety of food booths and entertainment from diverse cultures generally attracting an estimated 35,000 guests over the weekend. Festival goers enjoy free admission into the festival with a parking fee. The festival continues to grow and strives for excellence each year. Over the years, the festival has been awarded "Best Festival in the Southeast" at the Southeast Festivals and Events Kaleidoscope Awards. The festival has also been named a Top 20 Event in the Southeast by the Southeast Tourism Society for multiple years. Scheduled during the blooming of the beautiful Yoshino Cherry Trees, the Conyers Cherry Blossom Festival brings the community together focusing on cultural understanding and friendship through art, music, dance, crafts, food and entertainment.
"Enjoy an evening at Hamilton Gardens for a Fall Acoustic Sunset Series! There will be craft vendors, food trucks, & talented musicians. Thursdays August 31st - October 5th from 6pm-9pm! Admission is FREE! The event is rain or shine. Alcoholic Beverages will be availa...
Look forward to the 2023 Fall Festival! With its mild temperatures and beautiful scenery there is no better place to be than the North Georgia Mountains in the fall. Each October, the 9-day event features exciting music performances, Arts & Craft vendors, educational de...
59th annual Harvest Festival. Vendors, food, entertainment, pageant, kid area, and so much more! Now accepting vendor applications: boazchamberassist@gmail.com